Can you freeze string cheese? Yes, you can. String cheese freezes nicely, but you must know how to freeze it properly to guarantee that it retains its flavor and stringy texture once thawed.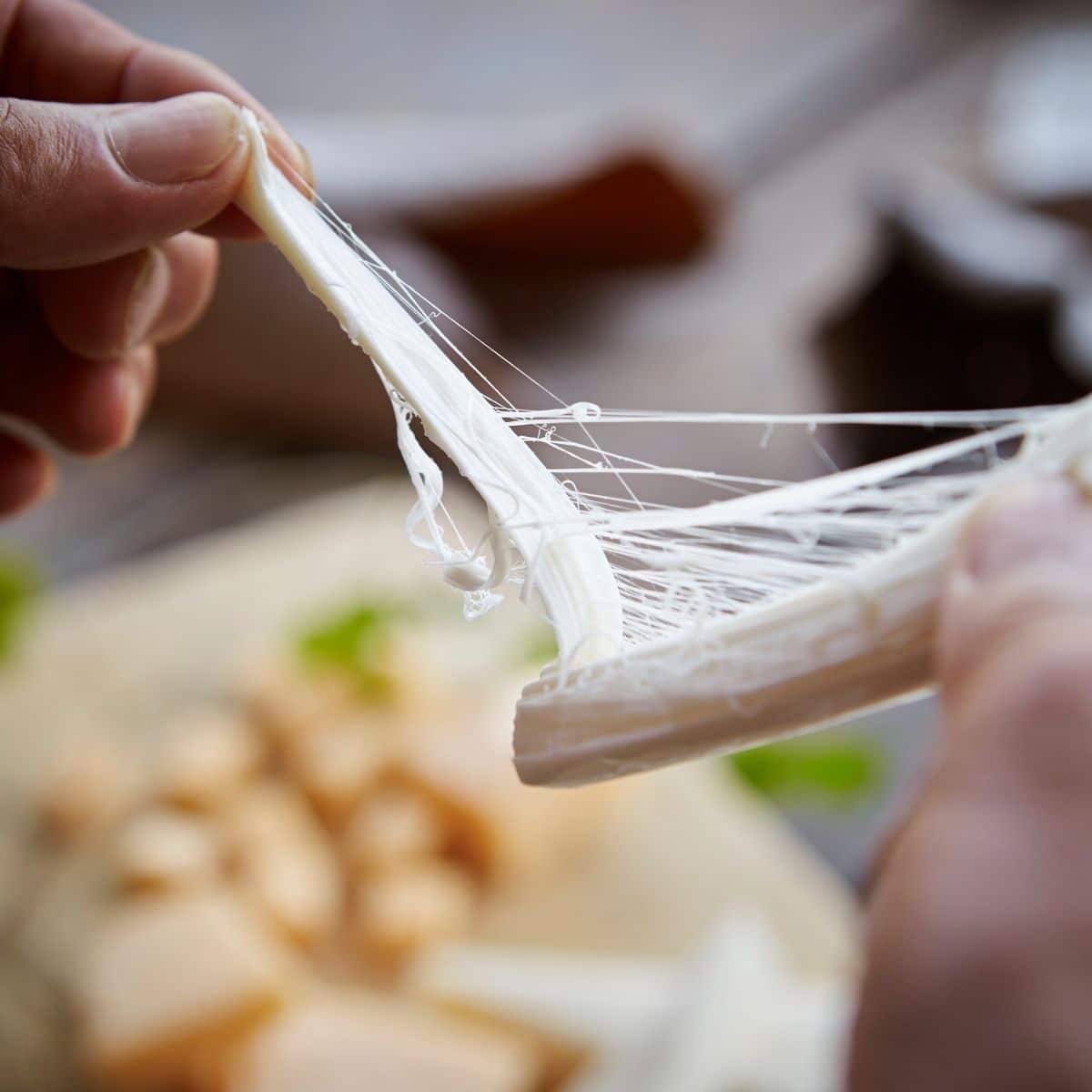 Many families find string cheese to be an excellent snack to have on hand. It's rich in protein, easy to handle, and doesn't need plates or silverware to eat! It's a wonderful substitute for sugary treats, and most youngsters are happy to munch on cheese.
It's always a good idea to have a large supply of string cheese on hand at home, to keep your snack pantry loaded, and to purchase in bulk to save money.
However, can you freeze string cheese if you have an excess? String cheese can be frozen for up to two months. Because string cheese has low water content, it freezes well. String cheese can maintain its original texture after being frozen and thawed because it contains less water. This keeps the string cheese stringy and gives it the same flavor as when it was originally bought.
Jump to:
How to Freeze String Cheese
You can freeze string cheese in a variety of methods, which we'll go through below:
Freezing Individually Packed String Cheese
This method is very effective. Separate the string cheese into individual pieces and pack them separately. This technique works for homemade string cheese and packaged string cheese (some brands offer individually packed string cheese).
If the cheese is already individually wrapped, you may keep it in the freezer in that way. If you're trying to freeze homemade string cheese or an opened package, separate the leftovers into individual units, pack them into separate plastic bags, put them into a larger plastic bag, and put them in the freezer.
This freezing method allows you to take out just the amount of string cheese you need without having to thaw the whole stash. Also, keep track of the date you put it in the freezer.
Freezing Blocks of String Cheese
Using this method, you can store entire blocks of string cheese without having to separate them. You'll need foil paper and plastic bags for this method.
To begin, completely wrap the block of string cheese with foil paper. After that, place it in a plastic bag and close it as tightly as possible. Finally, place it in your freezer and label it with the date.
Freezing Individual Slices of String Cheese
String cheese can be frozen in individual slices using this method. This method is similar to the first because it makes it easier to access each slice of string cheese.
Aluminum wraps, baking sheets, and plastic bags are required for this method. Wrap each slice of string cheese in aluminum paper or baking sheets after separating it into individual slices. After that, put each slice in the freezer for a few hours. Once the slices have frozen, place them together in a larger plastic bag and place them in the freezer.
How Long Can String Cheese Be Frozen For?
String cheese should only be frozen for up to two months and eaten within that time period to maintain its best quality.
It'll be ok to eat beyond this point, and it will be perfectly safe to do so; but, the quality will suffer.
This is why it's important to label the container in which you're freezing the string cheese with the date of freezing, so you know when it's best to consume it and when it's beyond its "best quality" date.
How to Defrost String Cheese
Defrosting string cheese isn't difficult and doesn't require any special skills. All you have to do is take it out of the freezer and place it in the fridge or somewhere else to defrost.